Friendly House Vehicle Donation Program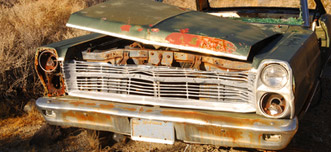 Friendly House is a multi-service community/settlement house that was originally funded 80 years ago for the educational, recreational and social service need of the Grafton Hill area. The agency currently offers a variety of programs for the low to moderate income residents throughout Worcester and even Central Massachusetts. These include recreational programs for children and teens, licensed after school child care, two residential shelters, a supportive housing program, social and emergency services, youth programs, elder services, child feeding, and information and referral center and an Albanian and Southeast Asian Outreach Program.
Many of the families that utilize Friendly House services are one crisis (such as fire, loss of employment, illness, loss of a spouse) about away from homelessness. This issue is a growing problem for low to moderate-income families. Increased rents and a shortage of subsidized apartments add to this problem. Friendly House has four programs to assist homeless families. On any given night, Friendly House houses 100 to 120 children in these four programs. Many times, the children feel the effects of homelessness for years to come.
Your donation will assist us to provide a safe, positive place for homeless families and their children to regain their independence.
Thank you for your assistance. 36 Wall Street Worcester, MA 508-755-4362
Easy as
1
Call Standard Auto at 508-755-8631. Ask for charity cars and arrange free pick-up, at home or work.
2
Receive important tax-deduction information at pick-up or by mail.
3
Feel good about yourself knowing that you are doing something for the good of the children.